Dedicated servers with
performance
affordable prices
unlimited traffic
Intel J3455 MiniServer 3TB
Intel Celeron J3455 (1.50 GHz)
Intel Celeron G1610T (2.30 GHz)
Intel Xeon E3-1230 V2 (3.30 GHz)
Intel Xeon E5-2670 (2.60 Ghz)
Prices shown exclude VAT.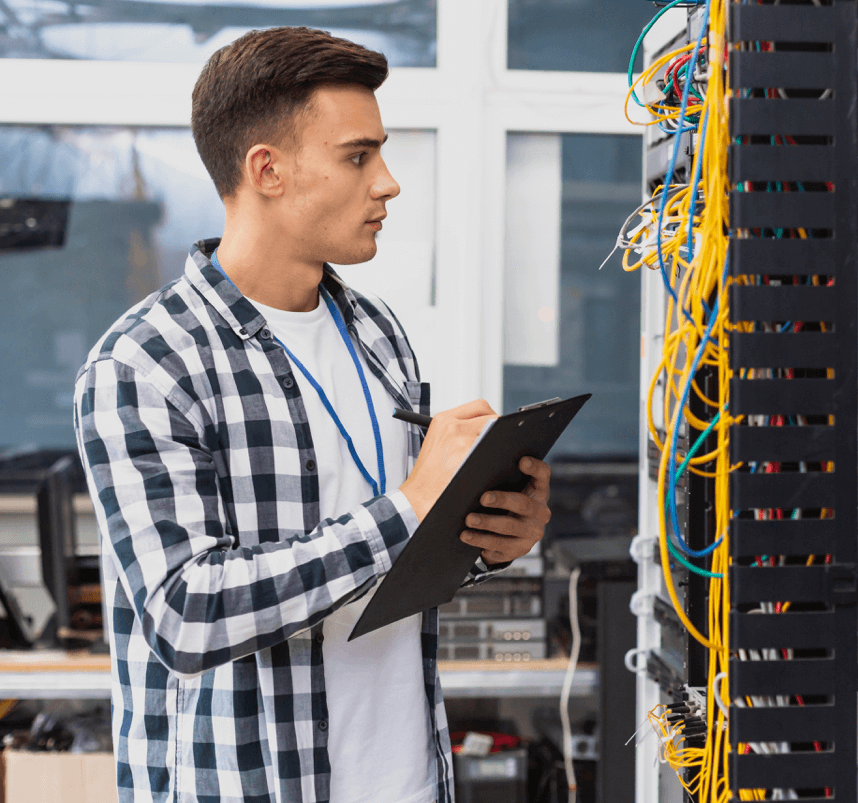 Choose the highest power and control
Unlimited performance and control
with Dedicated Servers
All packages we offer contain unlimited data flow so you won't have to worry about having a larger scale of it after a well-done ad campaign.
Our Dedicated servers are stored in a server room at 18-22 Victor Hugo u., Budapest, Hungary.
In case you need help do not hesitate to contact us. Our qualified experts will help you deciding on it.
You can get rid of this obligation with us since our shortest option for subscription is 1 month!
We hand over your server you ordered within 2 business days on settling the fee collection paper.
We exchange your machine for a working one within 24 hours instead of your having to buy new parts in it.
Don't find what you want?
Dedicated Servers Experts are here to help you whenever you need.

"Probably one of the most reliable people when it comes to hosting. The availability and the price/value ratio is among the top at XetHost!"

"XetHost could be worth checking out if you're looking for a Hungarian
provider of affordable hosting
services."
Gwen Rodgers from Website Planet
Your trust is our biggest commitment
Our goal is to give you the best dedicated servers while keeping it cost effective.
Our clients always our top priority.
Hosted from the heart of Europe,
in Budapest
Server room at 18-22 Victor Hugo u., Budapest, Hungary.
Choose what suits you the best
Lightweight enterprise-level operating systems that aims for speed and stability, without cutting out security.
Significant speed benefits, bug tracking systems, and multiple architectures make it flexible and reliable.
One of the top pick for web servers. Ideal for for every online project or users that want a flexible and stable environment. 
Community owned and governed, free enterprise Linux distribution, focused on long-term stability, providing a robust platform.
We accept 50+ cryptocurrencies
Frequently asked questions
about Dedicated Hosting
Have more questions? Feel free to reach out to us.